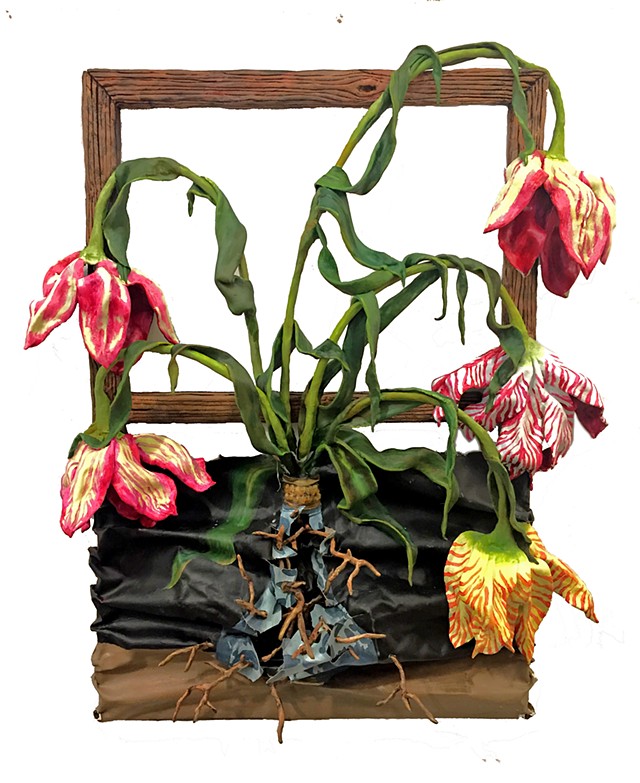 Five Tulips with Wan Li Vase Elegy,
2019, Wood, canvas, wire, foil, epoxy clay, acrylic paint,40" x 33" x 9"
I love
Valerie Hegarty's work
. Just through following her on instagram I found she is a writer and published a stunning story in the New England review. I have read and reread her short story
Cats vs Cancer
. It does what I wish my paintings to do -- it is visceral and haunting and felt in the stomach, but also appears somehow casual and simple. Its so easy to get into and so difficult to forget.